At Creator Research Platform, we've implemented new metrics that make it even easier for you to find the best Petfluencers for your marketing needs.
What are the new features?
Petfluencer contact details
Fake Followers
Average post impressions
Average Story Views
Average Reels Views
One of the most important metrics that our customers had requested is the direct contact details of Petfluencers. Where available, these are now available in each analytics profile. This ranges from email to mobile number and other contact options.
Nowadays, it is also extremely important to check whether the Petfluencer is trustworthy and how his followers are built up. This explicitly includes the number of possible fake followers. We now show these separately in an extra metric. This has the advantage that you can also deduct the corresponding fake followers when calculating the budget.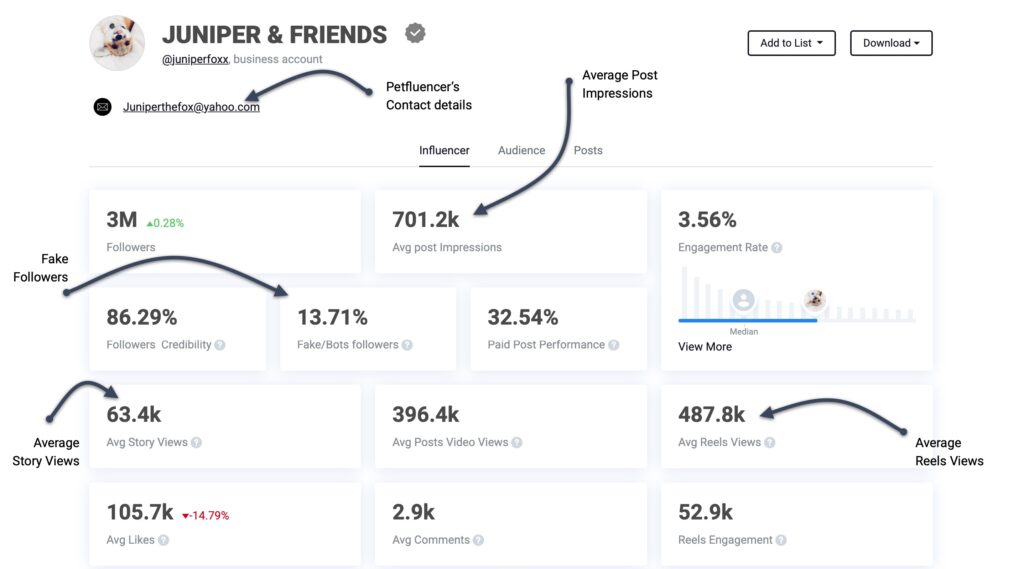 Other new metrics are now also displayed separately. So you can now find in the overview the number of average post impressions, story views and also new, the average reel views. With this data you can get a comprehensive picture of the Petfluencer and its metrics and have a more accurate basis for your decisions.